Red Ruby Devon Beef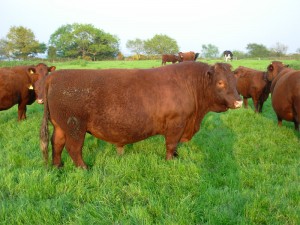 At Paul Keating Butchers we pride ourselves on only supplying pure pedigree Red Ruby Devon Beef. We are supplied by Dale Garwood at Candle Wick Cottage Farm, Wimborne and Mike and Liz Yeandle of Tivington Red Rubies in Owermoigne, Dorchester.
We also have a new supplier of grass fed Red Devon beef grazed at Holt Heath, Wimborne.
All the Red Ruby Devon Beef is grass finished to enhance flavour and produce an all round improved product. It also triples the Omega 3 content.
Once in our shop, the Beef is dry aged in our cold store for a minimum of four weeks. It is then expertly cut and tied ready for all our customers to enjoy the great taste and tenderness that you get from Red Ruby Devon Stock.